People make companies what they are. But no one puts their stamp on a company more than the people who shoulder the responsibility for an entire organization.
Executive Management
Jagan Nellore

Chief Executive Officer

William Levy

Chief Financial Officer

Dr. Günther Weymans

Chief Operations Officer

Kris Vanherbergen

Chief Commercial Officer

Matthew Scott-Hansen

Chief Logistics Officer

Bryan Kelly

Chief Legal Officer
Jagan Nellore - Chief Executive Officer
Jagan Nellore is the CEO of Rain Carbon Inc. (RCI), bringing more than twenty years of international experience to the company in the finance, commercial and operations areas. Prior to forming RCI, Mr. Nellore was the founder and Managing Director of Rain CII Carbon (Vizag) Limited (originally founded as Rain Calcining Limited), which had commenced operations in the production of Calcined Petroleum Coke (CPC) and energy in 1998 in India. He spearheaded the vision, strategy and execution of the globalization of the Indian entity's business model through the acquisition of Rain CII Carbon, LLC of the US (formerly CII Carbon, LLC), and by combining the US and Indian CPC and energy business strategies in 2007. Subsequently, he led the 2013 acquisition of RÜTGERS N.V., a Coal Tar Pitch (CTP) and chemicals producer. Mr. Nellore has successfully integrated the acquired entities under a common RCI ownership and management umbrella to create the world's leading industrial carbon producer, which has maximized its share of strategic markets.
Mr. Nellore is also the Managing Director of Rain Industries Limited (RIL) in India, the ultimate holding company of RCI. RIL, listed on the Indian stock exchanges, further includes a cement production business located in South India, with a capacity of 3.5 million tons per annum. Mr. Nellore had restructured the plant's operations for maximum cost savings and efficiency, and successfully turned the previously-distressed cement business to profitability within 18 months.
Mr. Nellore holds a Bachelor's Degree in Industrial Engineering from Purdue University in the US.
Gerard Sweeney - President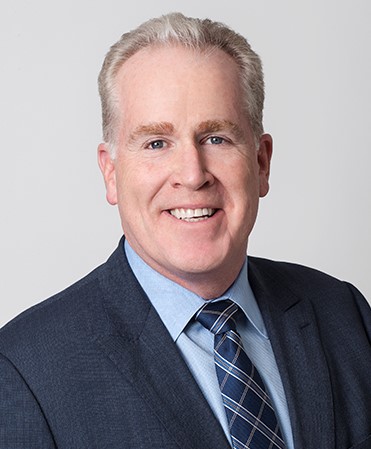 Gerard (Gerry) Sweeney is President of Rain Carbon Inc., a leading vertically integrated global producer of carbon-based and advanced material products that are essential raw materials for staples of everyday life. The company is headquartered in Stamford, Connecticut, USA, and is a wholly owned subsidiary of RAIN Industries Limited, a publicly traded company based in Hyderabad, India.

Mr. Sweeney has more than 30 years of experience with leaders in the industrial carbon industry. Since 2000, he has been instrumental in the global expansion of calcined petroleum coke production throughout Asia and the Middle East, especially China, India and Kuwait. Mr. Sweeney sits on the board of Rain Commodities (USA) Inc., Rain Carbon Inc., and Rain CII Carbon LLC. He also serves on the boards of several local charities and non-profit organizations.

Mr. Sweeney aspires to build the world's most Resourceful, Reliable and Responsible industrial organization. He leads Rain Carbon Inc. with the belief that leadership means more than being recognized for industry accomplishments and rankings; it means stepping forward and doing the right things for customers, suppliers, employees, the environment, and the communities where we live and work. Mr. Sweeney holds a bachelor of science degree in accounting and finance from Rowan University (formerly Glassboro State College).
William Levy - Chief Financial Officer
William (Bill) Levy joined Rain Carbon Inc. as Chief Financial Officer in September 2018, bringing more than three decades of experience across the finance and accounting spectrum to the position, as well as significant exposure to the international chemicals and manufacturing industries. In addition, Mr. Levy has successfully led the completion of multiple business acquisitions and financing processes, which should provide Rain Carbon with new opportunities to continue to expand and strengthen its businesses.
Before joining Rain Carbon, Mr. Levy served as CFO of Solenis, a former chemical business of Ashland. Earlier, he spent six years as Executive Vice President and CFO of Metallurg Holdings and later CFO of Advanced Metallurgical Group (AMG). His career also includes CFO experience with PQ Corporation, a global chemical producer. Previously, he spent more than a decade at Imperial Chemicals Inc.
Mr. Levy holds a bachelor's degree in accounting from Villanova University.
Dr. Günther Weymans - Chief Operations Officer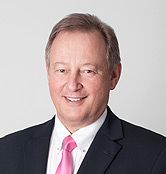 Dr. Günther Weymans is Chief Operations Officer of Rain Carbon Inc. As General Manager of Rain Carbon GmbH, based in Duisburg, he is head of the Supervisory Board of RÜTGERS Germany GmbH. He has 32 years of experience in the chemical and petrochemical industry with more than 20 years of senior leadership in polyurethanes, performance polymers and synthetic rubber businesses, including Executive Officer positions in Singapore, China, USA, France, Netherlands and Germany. Manufacturing Excellence and Business Development in international teams are his key competencies while managing global midsize companies. He is also Honorary Professor of Quingdao University in China and member of the German-Russian Executive Foundation.
Dr. Weymans' beliefs are that performance in Safety, Health and Environmental Matters create important values for a company. Driving efficiency in operations is an important competitive advantage.
Dr. Weyman's head office is in Castrop-Rauxel, Germany.
Kris Vanherbergen - Chief Commercial Officer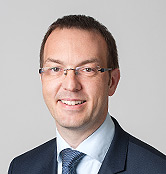 Kris Vanherbergen is the Chief Commercial Officer at Rain Carbon Inc. In 1995, he began his career at RÜTGERS where he served in various technical, operational and marketing management positions. He became the head of RÜTGERS' coal chemical refining business in 2008.
As part of the Rain integration process, Mr. Vanherbergen became the head of the commercial area of RÜTGERS' parent company, Rain Carbon Inc., in 2015. Subsequently he was named the Chief Commercial Officer in 2016. Mr. Vanherbergen is also a board member of RÜTGERS N.V. and serves on the board of the Russian joint venture RÜTGERS-Severtar.
Mr. Vanherbergen was born in Sint-Truiden, Belgium. He studied electro-mechanical engineering with a post-graduate degree in loss prevention from the University of Louvain.
Matthew Scott-Hansen - Chief Logistics Officer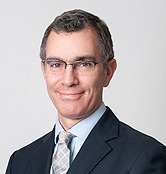 Matthew Scott-Hansen is Chief Logistics Officer of Rain Carbon Inc. and has over twenty years of experience in multiple areas of the industrial carbon industry, including liquids and solids. He has worked with both suppliers and customers in numerous sectors and industries, including aluminum, cement, coal, electricity, lime, refractory, refining, silicon carbide and steel.
With a focus on the global logistical requirements involved in purchasing raw materials, intra- and inter-plant movements and out-bound sales to customers, he oversees the land and water movements of Rain Carbon Inc.'s numerous raw, intermediate and finished materials, working integrally with the operations and commercial teams.
Mr. Scott-Hansen holds two B.A. degrees, in International Studies and in German, from Colby College in the U.S. and an M.A. in International Relations from the Johns Hopkins University School of Advanced International Studies in Bologna, Italy and Washington, DC, USA. He resides in the New York City area with his wife and four children.
Bryan Kelly - Chief Legal Officer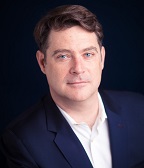 Bryan Kelly is Chief Legal Officer at Rain Carbon Inc. Mr. Kelly joined the company in 2016 as Legal Counsel, and in 2017 he was promoted to Corporate Counsel & Corporate Secretary. He was appointed to his current position in 2018 and serves as Rain Carbon's legal advisor to the Board of Directors and members of the executive team, ensuring the worldwide availability, continuity and quality of competent, timely and cost-effective legal services throughout the company.
While at Rain Carbon, Mr. Kelly has successfully completed two large corporate finance transactions to refinance the company's debt by more than $1 billion, reducing interest expense and giving the company additional flexibility to pursue future growth objectives.
Prior to joining Rain Carbon, he worked for 11 years in a leading New York- and London-based international law firm, where he represented investment banking and public and private companies in corporate finance transactions, mergers and acquisitions, restructuring and compliance with corporate governance requirements.
Mr. Kelly holds a Bachelor of Arts degree in history from The George Washington University and a Juris Doctor from Brooklyn Law School.