Rain Carbon Inc. is one of the world's largest producers of Calcined Petroleum Coke and Coal Tar Pitch
With an annual capacity of 2.1 million metric tons of Calcined Petroleum Coke (CPC), Rain Carbon Inc. is one of the world's largest producers of CPC. We account for approximately eight percent of the global CPC market. CPC is crucial to the electrolytic production of aluminum worldwide. It is the aggregate in anodes which are used during production.
Calcination Products
Coal Tar and Petroleum Distillation Products
Energy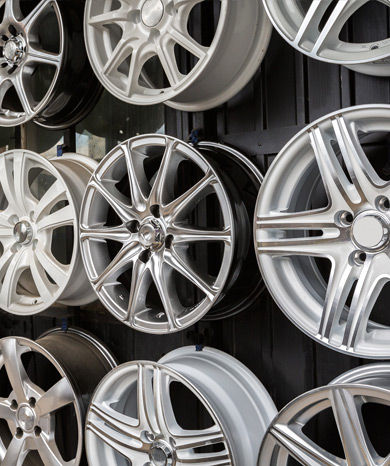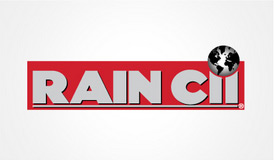 Calcined Petroleum Coke (CPC) is created from Green Petroleum Coke (GPC), a by-product of refining crude oil. CPC may be created using rotary kiln, hearth, or vertical shaft technology. Although different techniques may be used, the conversion from green coke to calcined coke is a high-temperature process that alters the coke in three ways:
Drying
Release of residual hydrocarbons
Densification
These are each accomplished as the coke is heated from ambient temperature to a finishing temperature of about 1350°C. Although initial start-up of the process utilizes an external fuel such as natural gas or fuel oil, the vast majority of heat required to sustain the process after start-up comes from the in-situ combustion of the residual hydrocarbons inherent in the coke, and only oxygen is needed to maintain that combustion.
Every ton of aluminum needs approximately 0.4 tons of CPC; hence Rain CII is the critical 'carbon link' between the refineries and the aluminum industry. It is also in great demand for the production of titanium dioxide (TiO2).
Today, Rain CII is the world's largest producer of calcined petroleum coke. With seven CPC plants (aggregate capacity of 2.1 MTA) in the US and India, Rain CII supplies to customers across the globe.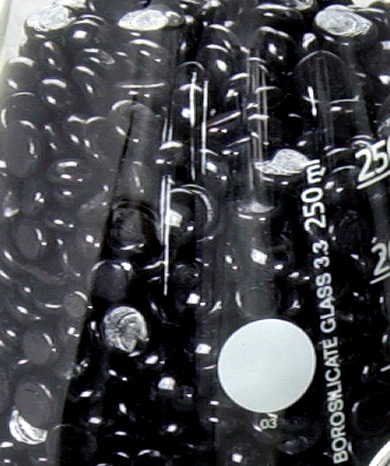 Pitch Products and CARBORES®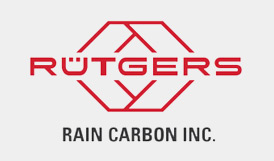 Pitch products are produced by the Rain Carbon Inc. (RCI) subsidiary, RÜTGERS, from Coal Tar Pitch (CTP), a derivative of coal tar distillation, as well as from specialty petroleum feedstocks. CTP is mainly used as a binder for the production of carbon anodes essential for aluminum smelting. An important variation of CTP also serves for impregnation of graphite electrodes employed by electric arc furnaces in steel production. RCI offers its customers a broad range of coal tar and petroleum pitches with different properties for the widest spectrum of applications. The innovative CARBORES®, our latest-generation pitch product made at our RÜTGERS facility in Castrop-Rauxel, Germany, is uniquely suited for use by the refractory and graphite industries.
Pitch Products
Coal Tar Pitch
RÜTGERS manufactures CTPs with many different softening points, used as binders for carbon anodes, graphite electrodes, specialty graphite, and Søderberg electrodes, as well as for refractory materials.
Impregnation Pitch
RÜTGERS produces pitches with properties suited to the impregnation of graphite electrodes, carbon cathodes, specialty graphite, and refractory materials.
Specialty Tars
RÜTGERS creates special tars with different viscosities for the production of monolithic refractory products.
Refined Tars
RÜTGERS produces its RT-12 tar for use in sealing road surfaces in North America.
Petroleum Pitch
RÜTGERS also creates petroleum-based pitches for road surface sealing, and for the production of clay pigeons and activated carbon.
Pitch with high softening temperature
RÜTGERS engineers pitches with softening temperatures between 150 and 200°C (300 and 390°F), which is essential to the manufacture of specialty graphite.
CARBORES®
CTP contains polycyclic aromatic hydrocarbons (PAHs) that require special safety precautions be taken during its use. CARBORES® is a substitute binder used in carbon-containing refractory products and graphite products, created with a dramatically reduced concentration of PAHs. Consistent with environmental sustainability, RCI is working on expanding applications of CARBORES® and to improve its outstanding environmental properties even further.
CARBORES® derives its name from 'CARBOnaceous RESin' and is a specially modified CTP product family, combining the advantages of CTP products and phenolic resins. While designed for refractory products, CARBORES'® property profile also allows for it to be substituted for standard CTP in other applications as well.
CARBORES® is available in three product lines:
CARBORES® T

:

A binder for the production of monolithic refractory products, it is available in different viscosities, delivered as a liquid at ambient temperature.

CARBORES® F

:

A binder with different softening points for the production of refractory bricks and for specialty graphite, delivered in molten or solid form.

CARBORES® P

:

A high performance binder for shaped and monolithic refractory products as well as for specialty graphite, delivered as a solid or powder.
Phone: +49 2305 705-157
Fax: +49 2305 705-446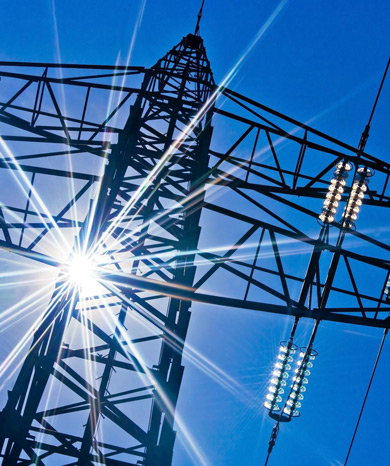 Resourceful waste heat recovery saves energy and protects the environment. The high temperature generated within the calcining process provides a significant opportunity for energy conservation and recycling. Process heat recovery reduces greenhouse gas emissions and Environmental Protection Agency (EPA) critical pollutants, and result in the more carbon-neutral co-generation of energy. As part of Rain CII's commitment to a clean and efficient industry that works in harmony with the environment, the company has made a significant investment in heat recovery systems at its petroleum coke calciners.

These heat recovery projects co-generate electric power from waste heat recovered in the calcining process. Energy recycling is accomplished by first causing the complete combustion of residual hydrocarbons and any solid carbon emerging as an exhaust from the calcination process, and then capturing this thermal energy in a heat recovery steam generator (HRSG). The resulting high pressure steam is used to generate electricity or to provide thermal heating for other industrial processes. This conserves the use of additional fossil fuels. The combination of energy recycling with calcining therefore achieves the simultaneous benefits of CPC production and energy conservation.

Most of the electricity recovered from the calciners is sent to the regional power grids for transmission to local users. Rain CII has entered into agreements with local utilities for the supply of power. Based on the national averages for electric power production, the co-generation plants will reduce greenhouse gas emissions by more than 150,000 tons per year. This reduction occurs because the project generates power without burning additional fossil fuel and by recycling heat energy from the calciner exhaust.

RCI co-generates energy at five of its seven plants with a combined generation capacity of 125 megawatts in the form of equivalent steam or electricity for export electric power grids and industrial partners.
Phone: +49 2305 705-157
Fax: +49 2305 705-446