Chemical products produced by Rain Carbon Inc,'s RÜTGERS subsidiary, are essential raw materials in a wide range of industries and can be mixed to customer requirements
Aromatic Chemicals
Superplasticizers
Resins & Modifiers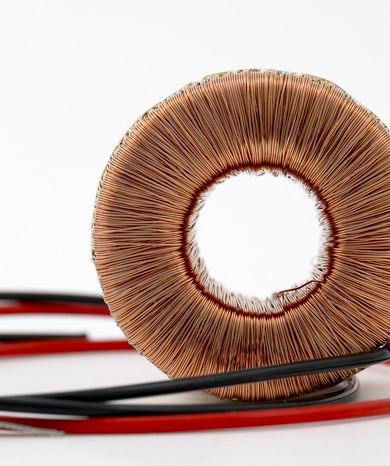 Phenolics and Specialty Products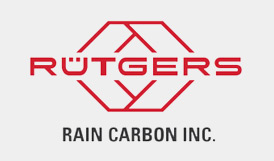 RCI's Aromatic Chemicals business line extracts pure products such as phenols, cresols and xylenols, carbazole, anthracene, as well as 3.5-xylenol and acetophenone — most of them derived from coal tar and other sources and produced at RÜTGERS' facilities.
These substances, some of which can be custom mixed to meet stringent customer requirements, are essential in the manufacture of paints, drugs, agro-chemicals, fragrances, disinfectants, paper, dyestuffs, resins, etc.
Phenolics
Our Phenolic product range, manufactured by RÜTGERS, includes phenolic products and phenolic blends:
Phenol 98% or 99.5%: Derived from coal tar; mainly used as a solvent for wire enamels, in the manufacture of tanning agents and phenolic resins.
O-cresol 99% or 99.5%: Uses include phenolic resins for foundries, and as an intermediate for agro-chemicals.
M/p-cresol 98%: Pure M/p-cresol can be converted to resins, and is also used in the production of flame retardants.
Mixtures such as Novaphen SC 40, Novaphen SC 77 and Novaphen XR 40: The most important use for these mixtures of phenol/cresol/xylenol are as solvents for the coating of copper or aluminum wires. Their special qualities make them a crucial part of wire enamels. Special blends with extremely low ion content are used in the manufacture of photoresist resins in the microchip industry.
Acetophenone and 3.5-Xylenol
Alongside tar-based products, our Aromatic Chemicals line also manufactures two synthesis products, Acetophenone and 3.5-Xylenol at our RÜTGERS facilities.
Acetophenone is a versatile raw material used in a variety of chemical products. It is used in special resins, as a heat stabilizer in polyvinyl chloride, and as a intermediate for fragrance chemicals like (C-16 aldehyde and styrallylacetate).
3.5-Xylenol is mainly used in the production of antiseptic agent PCMX which, for example, can be found in soaps and disinfectant solutions.
Carbazole and Anthracene
At our state-of-the-art RÜTGERS plant in Castrop-Rauxel, Germany, our Aromatic Chemicals business line uses a highly innovative, high temperature melting crystallization process for the solvent-free extraction of polycyclic aromatics such as anthracene and carbazole from coal tar. Coal tar contains approximately 1.3% anthracene, and 0.9% carbazole. After tar distillation, both substances are concentrated in the anthracene oil fraction.
Anthracene is required for the production of anthraquinone, which is used as a bleaching agent for pulp by the paper industry, and as a dyestuff precursor in the dye industry. Anthracene crystallizes in colorless to yellowish flakes that fluorescence violet and sublime easily. It was first isolated from coal tar by Auguste Laurent and Jean Dumas in 1832.
Carbazole is the key raw material for the high-performance pigment Violet 23 and for the denim dye Hydron Blue. Both are widely used in car varnishes, repair varnishes, printing inks, textiles and polymers. Carbazole, a yellowish solid that sublimes easily, was first discovered and identified in 1872 by Carl Graebe and Carl Glaser.
Carboindene
In addition to phenolic compounds, carbolic oil from coal tar contains c9-rich aromatic hydrocarbons, which also include indene, a colorless, aromatic liquid used in the production of hydrocarbon resins. These industrial resins, also known as coumarone-indene resins, are manufactured at our RÜTGERS plants. They can be processed further by our customers to make adhesives, sealants and coating materials.
Phone: +49 2305 705-363
Fax: +49 2305 705-186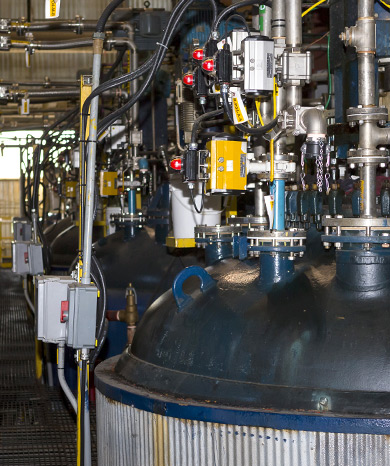 Superplasticizers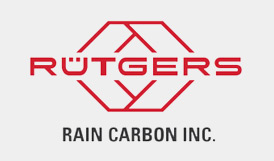 Superstructures such as bridges and high-rises require concrete with flowability, compressive strength, low air permeability, good resistance to wear and tear, and longevity. Superplasticizers are necessary to achieve these properties.
The market today demands a wide variety of concrete superplasticizers specifically designed to offer different product properties for different end-use applications. The RUETGERS Polymers business, along with its Handy Chemicals subsidiary, develops, produces and markets the broadest range of these critical construction polymers available in the Americas' marketplace. Our products improve the rheological, mechanical and flow properties of concrete, while increasing its strength, promoting compaction and providing optimum workability.
RUETGERS Polymers Ltd. is a leading manufacturer of the high-performance polymeric dispersants used in the 452-meter Petronas Twin Towers in Kuala Lumpur, one of the tallest buildings in the world.
Industrial Dispersants
Demanding industrial, chemical, oil & gas as well as mining applications require the use of RUETGERS Polymers additives and in-process aides to insure the consistent, high performance of critical operations and final products. The industrial dispersants, developed and manufactured by RUETGERS Polymers Ltd., are essential in gypsum and cement board production, extractive minerology, emulsion polymerization, oil & gas drilling and completion, leather processing as well as in agro-chemicals and dye intermediates.
Phone: +1 450 659 9693
Fax: +1 450 659 3428
Toll free: 1 800 265 9693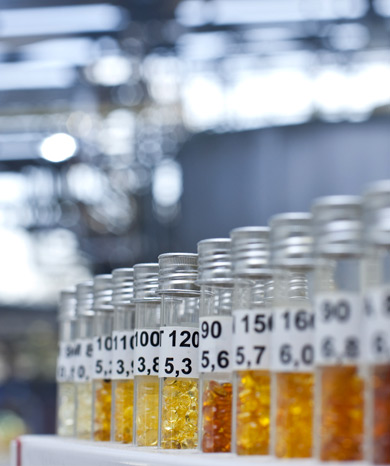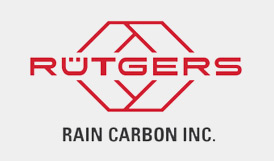 Rain Carbon Inc. (RCI) companies offer specialty products such as resins and modifiers of high quality for various industrial applications. Our RÜTGERS' plants have the capability to produce resins with a wide range of softening points and compatibilities, and offer customized solutions designed to meet customer needs.
As a technology and innovation leader, our RÜTGERS' facilities produce NOVARES® resins for the adhesive, coating, rubber and printing ink industries, as well as modifiers for high-performance coating systems and applications in the paper industry. Our RUETASOLV® and KMC® brands are also known for their outstanding quality.
Continuous investment in our state-of-the-art production facilities has helped RCI companies maintain a technical advantage – our customers can now join us in developing product specifications and innovations that fit their needs.
NOVARES®
Industrial resins are synthetic resins made for commercial use. Based on petrochemical or carbon feedstock, they can be manufactured in different chemical compositions and with different softening points depending on application. This means that each product can be given different hardening and adhesive properties as required for adhesives, paints or coatings.
NOVARES® resins is geared specifically to meet customer objectives. Customized softening points and individualized product forms, from pastilles to hot melts, pave the way for customers to manufacture innovative products that enhance their competitive edge and secure success.
The NOVARES® range of resins are of primary importance in the following industries:
Adhesives: As a result of technological advances in production processes, the use of adhesives has increased in recent decades. Instead of welding or riveting, parts — whether at home, in cars or in airplanes — are increasingly joined together by adhesives.
Coating: Resins like NOVARES® are also used in the production of coatings to protect all kinds of surfaces. Now, more than ever, the global trend is toward products which have less impact on the environment. RCI is focused on meeting this challenge.
Rubber: Human mobility and transportation have always been closely linked with the need to limit their impact on the environment. Among other things, the automotive industry has been responding with the design of more fuel-efficient engines. The rubber industry is also conscious of its responsibility towards environmental sustainability; manufacturing tires with our NOVARES® resins helps improve their rolling resistance and wear performance.
Modifiers
Non-reactive modifiers are used in coatings for industrial floors, as well as for moisture barriers, cable joints, pigment pastes and water-based adhesives. They are also used as solvents for dyestuffs, and as heat-transfer and electrical insulation oils. RÜTGERS' plants produce these modifiers under the brand names RUETASOLV® and KMC®.
RUETASOLV® allows customers to create products which are resistant to extremely adverse conditions. It is highly water resistant and can withstand exposure to extreme temperatures, chemical stresses, as well as extreme wet or dry conditions. Its low viscosity and high boiling point allows RUETASOLV® to be substituted for conventional solvents in epoxy and PUR systems.
Carbonless copy papers, used as text rolls or form-sheet sets, consist of several chemical layers that only develop their color formers after contact with the acidic content of CF/CFB sheets. Dyestuffs are dissolved in solvent and enclosed in microcapsules. KMC® is a chemically neutral hydrocarbon that prevents unwanted interaction with microcapsule materials or dyestuffs in these applications, even at elevated temperatures.
Phone: +49 203 4296-753
Fax: +49 203 4296-762