The production of top-quality raw materials for the world's industries is what made Rain Carbon Inc. a leading name in the industry. Our strong customer focus requires us to respond in the best possible way to our customers' needs and requirements
We employ experts who operate globally and plan meticulously on a long-term basis — not only to secure the transportation of our products at all times but also to serve the world's markets as trading partners in the traditional sense.
One-stop logistics and trading
Our logistics operations ensure on-time shipment of products directly to our customers on all the world's transportation routes. This minimizes risks and ensures that deadlines are reliably met. Utilizing our intimate knowledge of markets, raw material suppliers, manufacturers and customers from various industrial sectors, we trade in aromatics and naphthalene products throughout the world.
Logistics
Trading
Technical Services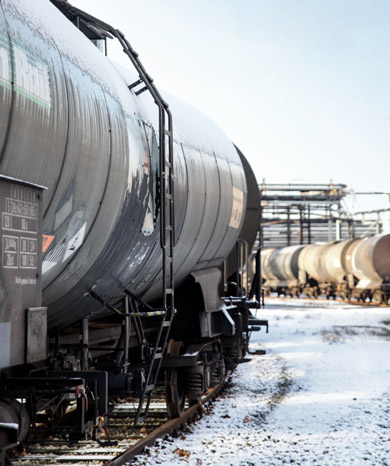 Trade demands logistics. We have the solution.
In order to guarantee maximum production reliability for our customers, specialists can, if requested, also organize reliable product shipments by rail and road, or by sea and inland waterways. Nothing is left to chance. In 1992, we set new standards with the first worldwide shipment of fluid pitch. Access to the sea has always been an important criteria while selecting plant sites. This is why most of our plants are situated at inland or marine ports, which makes transport easier.
Secure deliveries. High storage capacities.
Raw materials arrive just in time. We have signed a long-term contract for the rental of MTS Julius Rütgers, with a storage volume of 2,480 m3 of electrode binder. It can ship temperature-controlled cargos across the world. With a storage capacity of 7,500 mega tons in Rotterdam and a further 3,000 tons overseas, we can react with flexibility to changing markets.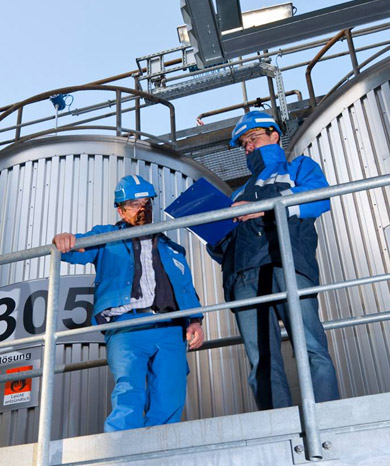 The industry needs raw materials. We trade them.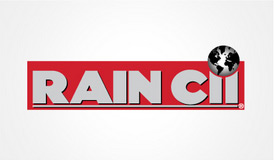 Rain Carbon Inc. is not only one of the world's leading producers of tar-derived base chemicals, but with its subsidiary, RÜTGERS ChemTrade in Duisburg, Germany, is also a highly specialized, globally operating trading partner for many customers in the fertilizer, mineral and aluminum industries, as well as for integrated smelting plants, steel works, foundries, distilleries, petroleum refineries and carbon black producers. Our product range includes coal by-products and aromatics, of which crude benzene has a special role, as well as chemical products such as acids, bases, sulfates, dyes and pigments.
Phone: +49 203 42 96 735
Fax: +49 203 42 96 762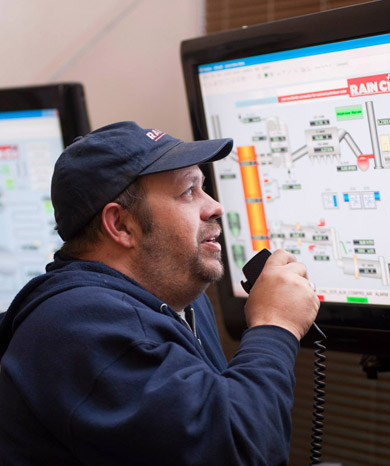 Rain Carbon Inc. has a strong customer focus and a long history of working collaboratively with customers to provide technical support and solutions for both our customers and suppliers, particularly those associated with the aluminum industry.
Calcined Petroleum Coke (CPC) plays a critical role in the aluminum industry. CPC is a naturally heterogeneous material that is derived from Green Petroleum Coke (GPC), and both GPC and CPC are gradually changing due to evolutions in the petroleum refining industry. It is important for Rain Carbon Inc. to work closely with customers and suppliers to manage these quality changes.
Smelters produce and consume large numbers of anodes. Consistent anode quality is critical to maintain a stable aluminum smelter operation. Although all anode plants use the same basic process for the production of anodes, differences in process and equipment affect anode quality.
Supply interruptions and inconsistent quality of CPC can disrupt smelting operations and erode profit margins. Emerging supply and quality constraints can threaten a smelter's success. Rain Carbon Inc. has the resources, expertise and commitment to help meet these challenges.
Our technical services and R&D include:
Frequent customer visits with detailed quality and technical review meetings
Close dialogue with refinery suppliers supported by frequent visits and feedback on quality and technical issues
Audits of plant operations to identify potential improvement opportunities, and provision of technical resources to identify and resolve quality and process inefficiencies
Provision of laboratory work on specific projects for customers
An active laboratory R&D program to develop new GPC and CPC sources for the industry, as well as other technology-related improvements
Sponsorship of external R&D work to support in-house R&D activities
Initiation and management of industry-wide round robin programs
Organization of Carbon Symposiums (21, so far) which provide an opportunity to share knowledge on CPC and anode-related issues
Frequent participation and presentation at conferences around the world
Publication of technical papers on issues relevant to the industry – 20 – in the past decade. Many of these papers may be found under our Innovation section.