Rain Carbon Inc. is committed to good corporate governance,long-term interests of its shareholders, the accountability of its directors and officers and engenders the trust of our employees, customers and suppliers
Board of Directors
Jagan Nellore

Chief Executive Officer

Robert Tonti

Non-Executive Director

Brian McNamara

Non-Executive Director
Jagan Nellore - Chief Executive Officer
Jagan Nellore is the CEO of Rain Carbon Inc. (RCI), bringing more than 20 years of international experience to the company in the finance, commercial and operations areas. Prior to forming RCI, Mr. Nellore was the founder and Managing Director of Rain CII Carbon (Vizag) Limited (originally founded as Rain Calcining Limited), which had commenced operations in the production of calcined petroleum coke (CPC) and energy in 1998 in India. He spearheaded the vision, strategy and execution of the globalization of the Indian entity's business model through the acquisition of Rain CII Carbon, LLC of the US (formerly CII Carbon, LLC), and by combining the US and Indian CPC and energy business strategies in 2007. Subsequently, he led the 2013 acquisition of RÜTGERS N.V., a coal tar pitch and chemicals producer. Mr. Nellore has successfully integrated the acquired entities under a common RCI ownership and management umbrella to create the world's leading industrial carbon producer, which has maximized its share of strategic markets.
Mr. Nellore is also the Vice Chairman of Rain Industries Limited (RIL) in India, the ultimate holding company of RCI. RIL, listed on the Indian stock exchanges, further includes a cement production business located in South India, with a capacity of 3.5 million tons per year. Mr. Nellore had restructured Priya Cement's operations for maximum cost savings and efficiency, and successfully turned the previously distressed business to profitability within 18 months.
Mr. Nellore holds a bachelor's degree in industrial engineering from Purdue University in the United States.
Gerard Sweeney - President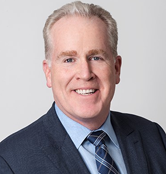 Gerard (Gerry) Sweeney is President of Rain Carbon Inc., a leading vertically integrated global producer of carbon-based and dvanced material products that are essential raw materials for staples of everyday life. The company is headquartered in Stamford, Connecticut, USA, and is a wholly owned subsidiary of RAIN Industries Limited, a publicly traded company based in Hyderabad, India.
Mr. Sweeney has more than 30 years of experience with leaders in the industrial carbon industry. Since 2000, he has been instrumental in the global expansion of calcined petroleum coke production throughout Asia and the Middle East, especially China, India and Kuwait. Mr. Sweeney sits on the board of Rain Commodities (USA) Inc., Rain Carbon Inc., and Rain CII Carbon LLC. He also serves on the boards of several local charities and non-profit organizations.
Mr. Sweeney aspires to build the world's most Resourceful, Reliable and Responsible industrial organization. He leads Rain Carbon Inc. with the belief that leadership means more than being recognized for industry accomplishments and rankings; it means stepping forward and doing the right things for customers, suppliers, employees, the environment, and the communities where we live and work.
Mr. Sweeney holds a bachelor of science degree in accounting and finance from Rowan University (formerly Glassboro State College).
Robert Tonti - Non-Executive Director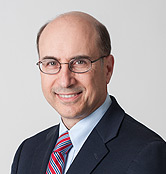 Robert Tonti currently serves on the Board of Directors for Rain Carbon Inc and previously served as its senior vice president.
Mr. Tonti has an extensive career including various technical and engineering positions in oil refining and aluminum smelting and having been part of the original start-up management team of Calciner Industries Inc. (CII) created in 1988 and later acquired by the company to form Rain CII Carbon LLC.
Mr. Tonti holds a Bachelor's Degree in Chemical Engineering from Rensselaer Polytechnic Institute in New York and an MBA from the International Institute for Management Development in Switzerland.

Brian McNamara - Non-Executive Director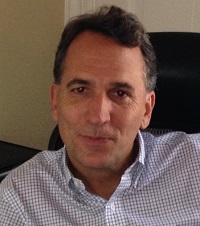 Brian McNamara joined the Rain Carbon Inc. board of directors in 2018 following a 30-year career in investment management, corporate finance and project finance.
Mr. McNamara worked in investment operations at International Finance Corporation (IFC) in Washington, D.C., from 1991 to 2015 with responsibility for investment strategy, business development and project financing across emerging markets for a range of sectors including chemicals, textiles, general manufacturing and mining. Mr. McNamara has extensive investment experience in fertilizers, carbon black, plastics, fibers, specialty chemicals and primary metals. He also led the IFC project financing for Rain Industries' maiden greenfield calcining operations at Visakhapatnam, India. Prior to joining IFC, Mr. McNamara worked in the corporate finance division of Solvay Chemicals (Belgium) and in banking and investment management in Brussels and Dublin.
Mr. McNamara holds a bachelor's degree in economics and philosophy from Bristol University in England, and a master's degree in finance and banking from University College Dublin in Ireland.
Audit Committee
| | | |
| --- | --- | --- |
| Mr. Brian McNamara | — | Chairman |
| Mr. Robert Tonti | — | Member |